Our vision for Forest School
At PaWS we provide outdoor learning opportunities that are enjoyable, challenging and adventurous. These help to support the personal development of all pupils and foster good physical and mental health. Our Forest School plays a key role in this by helping children:
learn to appreciate the wonders of the world around them and develop a sense of personal responsibility towards the environment
develop values such as respect and empathy and greater emotional intelligence through self-awareness and self-reflection
learn to form effective relationships and develop skills in leadership and teamwork
become active learners in the environment to meet the challenges and responsibilities of everyday life
take on ownership of ideas, work independently, manage risks and apply learning in a real life context
develop higher level thinking skills and the self-regulation needed to become more successful in the classroom
to have fun.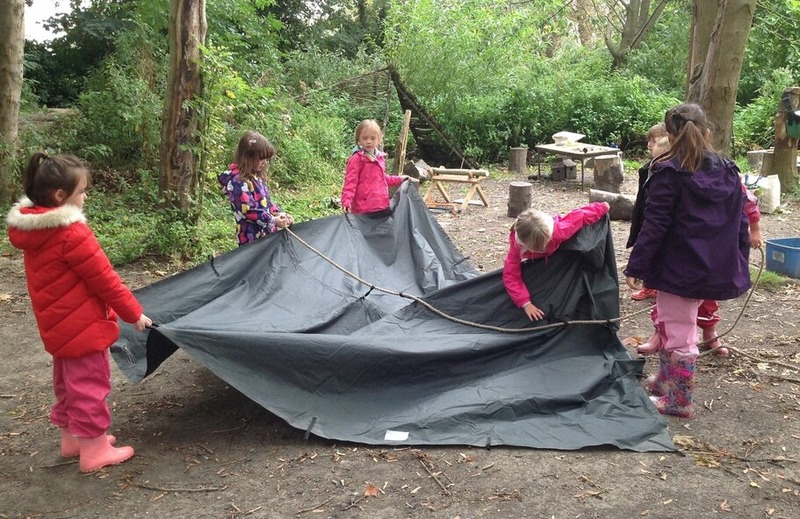 Forest School in the Early Years
In the Early Years children often listen to and act out a story, followed by some linked activities.
Some of their favourites are:
We're going on a Bear Hunt
It's amazing how many bears and other creatures children find hiding in the woods. They talk about the animals they find. Then they build them homes using natural materials.
Room on a Broom
Children make a giant broomstick for the witch and all her animals to fly on. Next, they make magic potions in their cauldrons.
Stickman
Children love making and painting their Stickmen. They make a Stickman family tree and role play things that they could use a stick for.
The Gruffalo
Children make Gruffalo caves and a delicious Gruffalo crumble by mixing up the Gruffalo's terrible teeth and tusks, his knobbly knees and turned out toes, his orange eyes and black tongue, his purple prickles together with a dollop of owl ice cream and, last but not least, the poisonous wart from the end of his nose!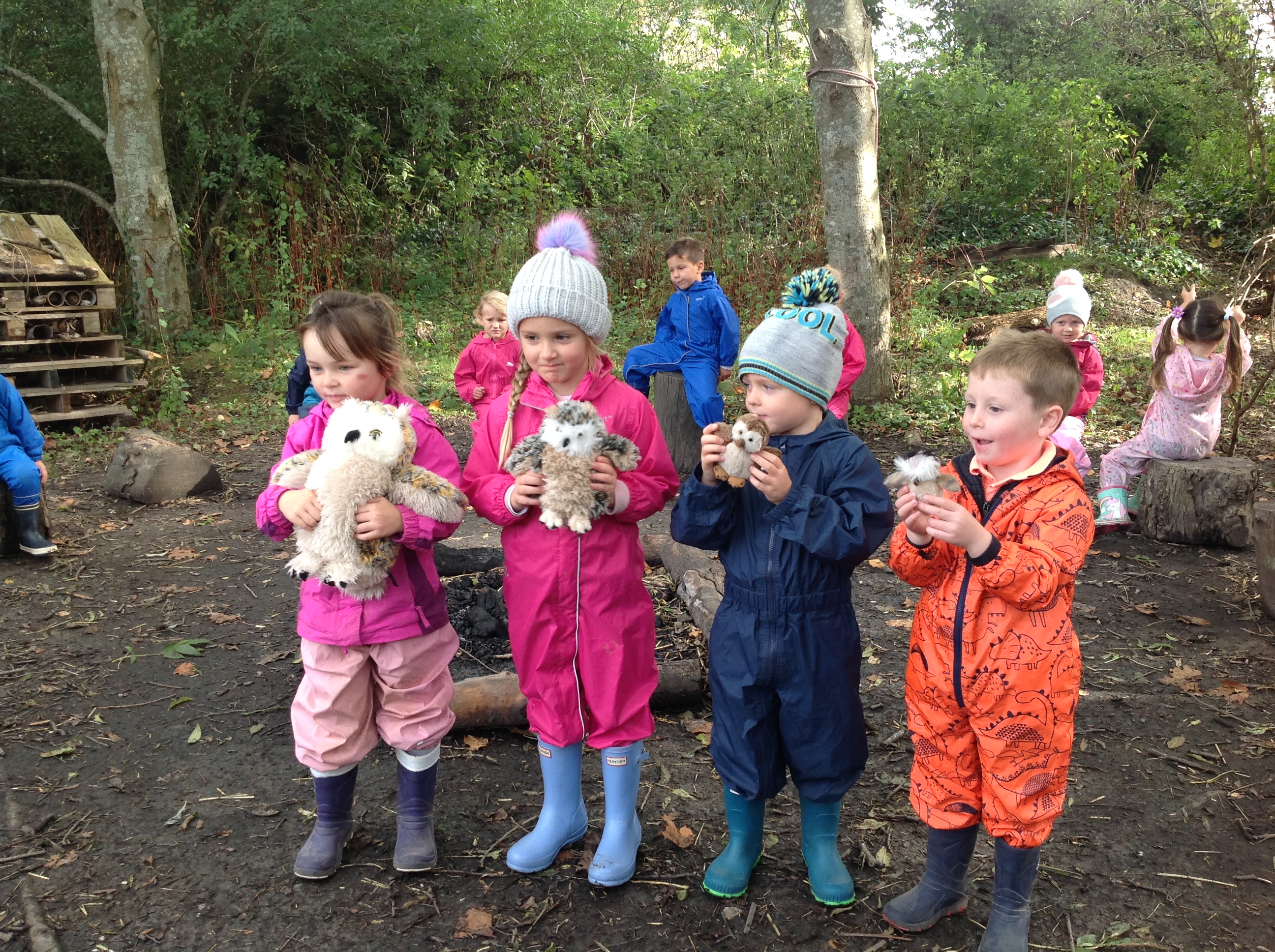 How Forest School works
Our Forest School team:
Jill Ferguson (Team Leader)
Nicola Fallon (KS1 Leader)
Ben Richardson (Forest School Assistant)
All staff are qualified as Level 3 practitioners. Jill is also a Level 3 Beach School Leader and has a Level 4 certificate in Ethnobotany.
Every child in the school gets a five- to six-week block of Forest School each year. Over the course of their time at school they will experience Forest School during different seasons whatever the weather! This means going into our woodland area one day a week to learn skills such as: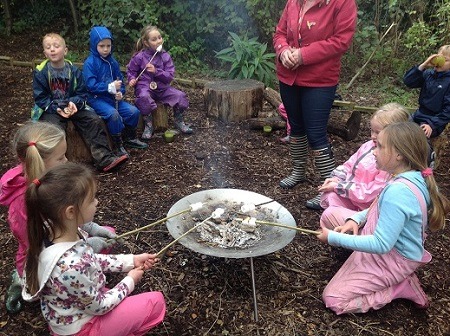 green woodworking
fire lighting
shelter building
cooking over a camp fire
Children also learn how to use different tools and find out about the different plants and animals that live in a woodland habitat. We have a wildlife pond and allotment area so children can do pond dipping and gardening activities.
When possible we visit local beaches and the surrounding village community. So children can also learn to appreciate the wonders of the wider world around them. In terms 3 and 4, Years 3 and 5 have their Forest School sessions at Bushy Wood in Hailsham. We are grateful for the support of parents in being able to arrange transport to and from the site for their own children.
Parents are asked to make a small financial donation to help with the costs of running Forest School. This covers the costs of consumables such as:
cooking ingredients
cotton wool and petroleum jelly for fire lighting
a never-ending supply of hot chocolate!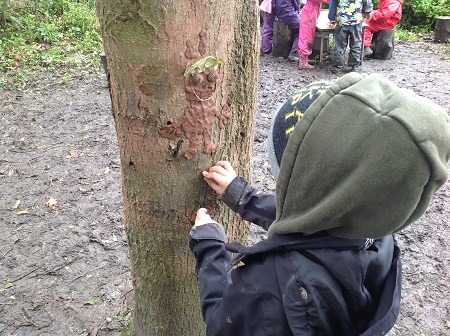 We also ask parents to make sure that children are kitted out with wellies, waterproofs and suitable clothing.  Forest School takes place whatever the weather unless conditions are dangerous.
Warning: children can get quite muddy!
Recognised Forest School status
PaWS Forest school has worked hard to become a Recognised Forest School Provider. This is like a quality assurance scheme from the Forest School Association. It shows that we have met the six nationally agreed principles of a Forest School.
To qualify, it must take place regularly in a woodland or natural environment. The hands-on learning gives children the chance to develop confidence and self-esteem.
The six principles are:
It is a long-term inspirational and transformational process.
It fosters a relationship between the learner and the natural world.
It is learner-led so children make sense of the world through self-initiated activities.
It focuses on holistic development - mental, physical, social, emotional and spiritual growth.
It provides learners with the opportunity to take supported risks.
Qualified practitioners run it and continuously develop their practice.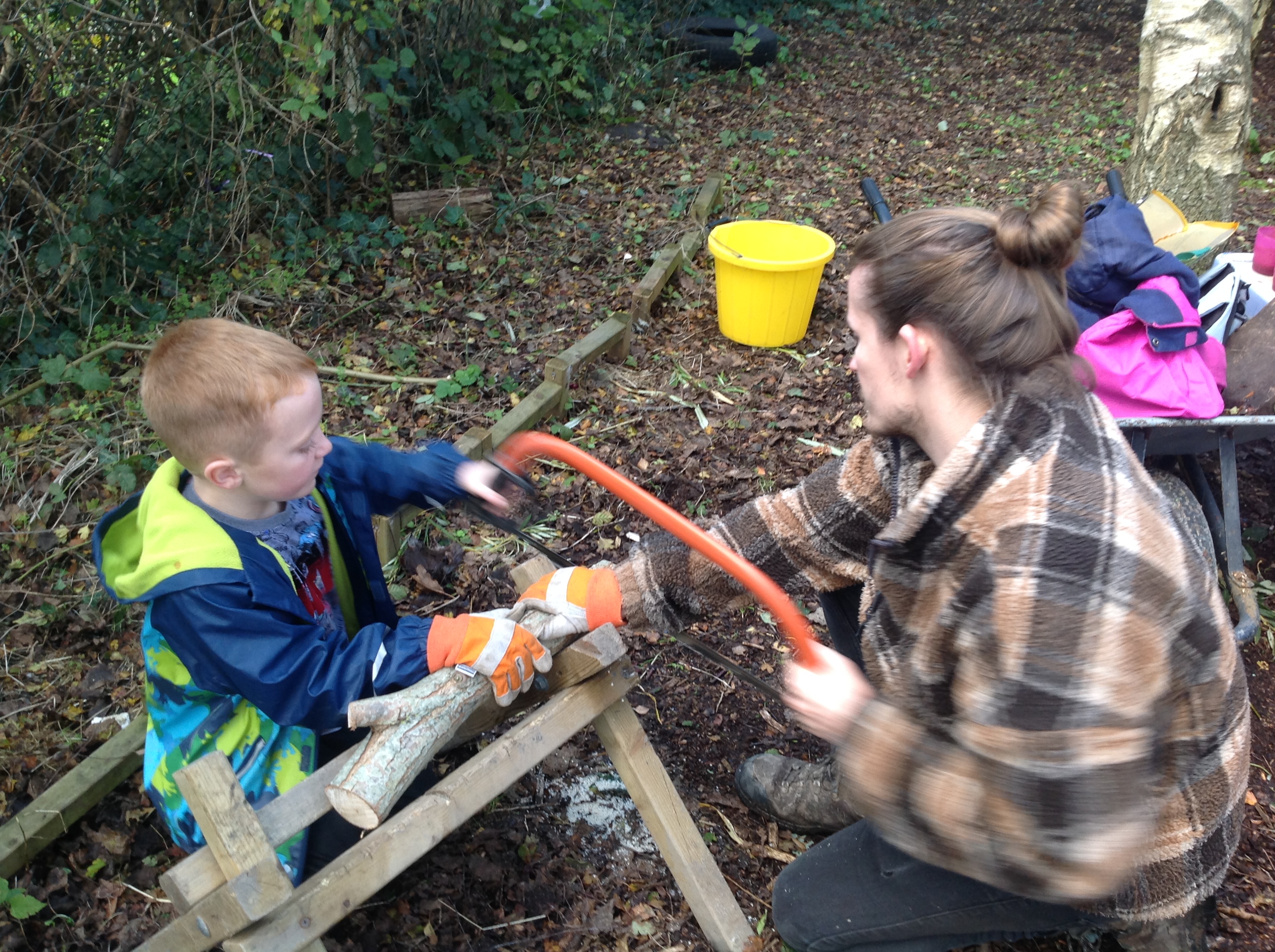 What children say about Forest School
How did being at Forest School affect the way you feel about yourself?
It made me feel safe but wild, like I wasn't trapped.
It made me feel free, excited and joyful.
It made me forget my worries.
How did being at Forest School affect the way you got on with other people?
It helped me get on with people I had never worked with before.
I feel confident to talk to more people because I spent more time with them a Forest School.
I got on well with other people because we had to work as a team.
 How did being at Forest School affect the way you feel about the outdoor environment?
It made me appreciate nature and want to look after it.
It made me realise that there are so many things to find in a woodland area.
It made me want to learn and have more fun outdoors.
What did you learn at Forest School?
How to climb a tree safely and look closely at my surroundings.
I learnt to use tools properly and make things out of wood.
I learnt that you can find types of worms and woodlice in the pond.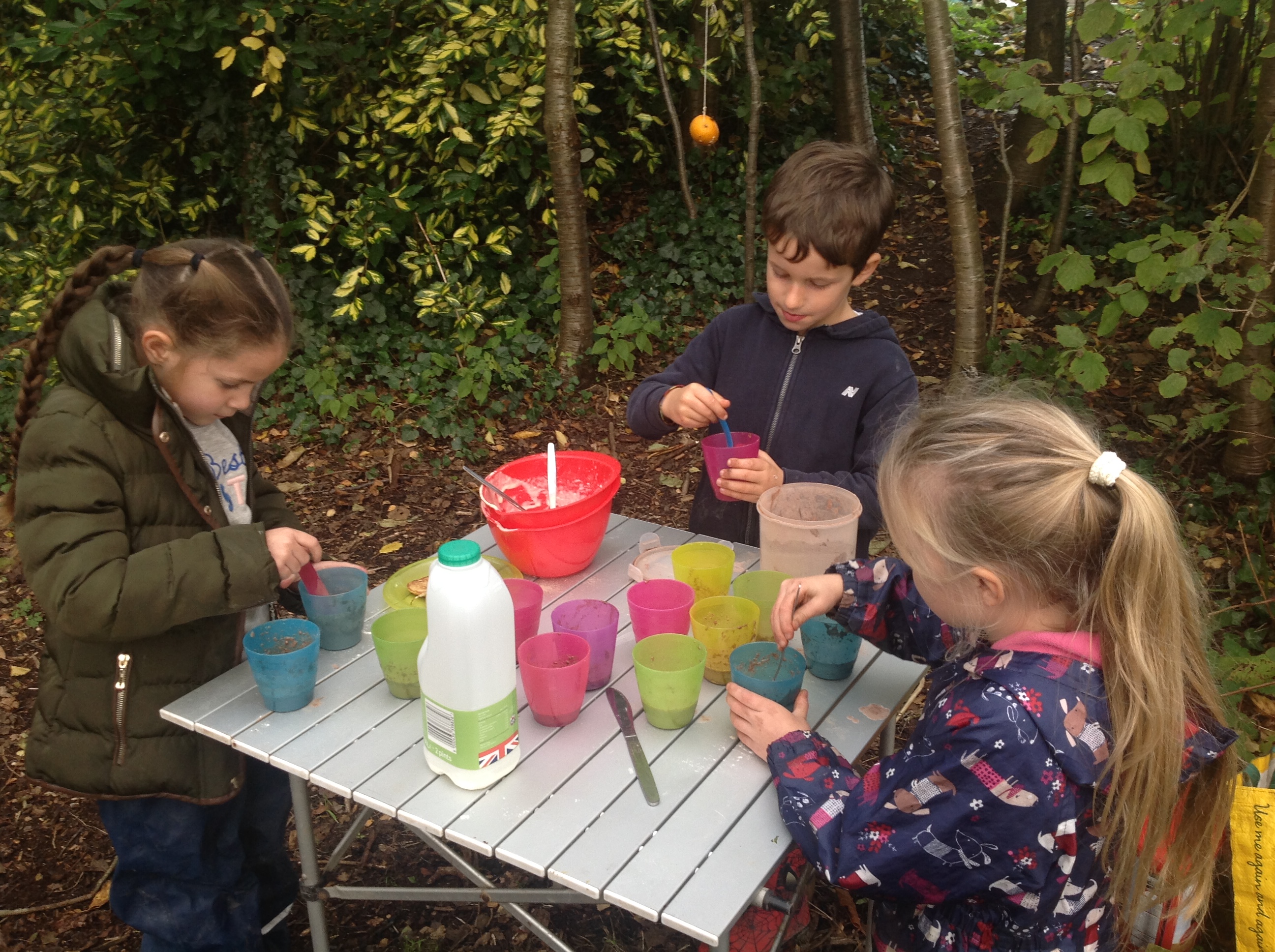 Residential opportunities
Jill also plans and co-ordinates some exciting residential opportunities for children in Year 4 to 6:
Year 4 children spend one night away at the RSPCA's Mallydams Wood.  They investigate woodland habitats and spend an evening badger watching.
Year 5 and 6 are both camping for two nights at Bushy Wood this year.  They engage with outdoor adventurous activities such as archery, rock climbing and the ever-popular camp chores!
Next year, all being well, Year 6 will be going to Blackland Farm Activity centre.  They'll be a little further from home and experience more challenging activities such as canoeing and abseiling. This is a great way to celebrate their time with their friends at PaWS and to support their transition to secondary school.