Collective Worship
We have a daily act of collective worship which builds on our values and our vision. Our worships are led by staff and we also welcome visitors from Spinnaker Trust, local churches and charities every term.
Children regularly participate in collective worship by leading our Bible-based greeting and response or by acting, praying or singing. Worship is also a time when we can reinforce British Values of democracy, the rule of law, individual liberty, mutual respect for others.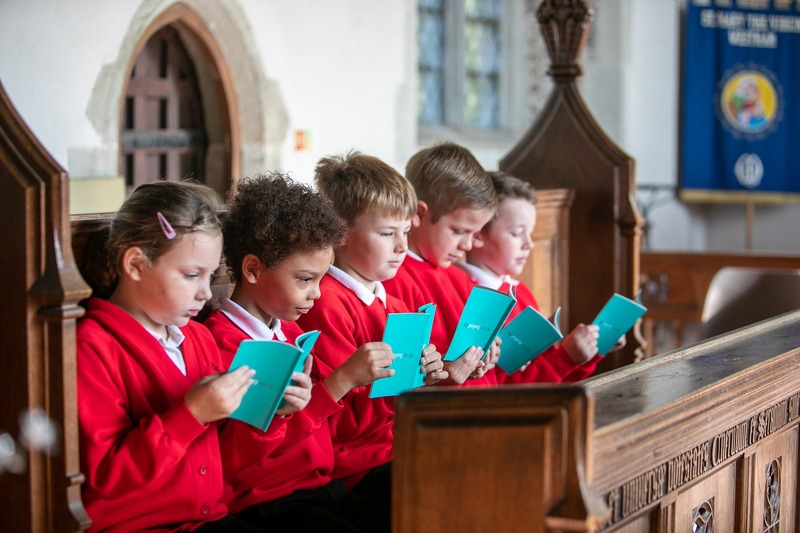 Parent/Carer Feedback on Singing Worships:
We have been fortunate enough to invite parents and carers in to attend our KS2 singing worships. Year groups took it in turns to plan their singing worship. They choose the call and response, songs and prayer that they would like to share with other pupils and their parents and carers. The feedback from parents and carers was wonderfully positive. Here are just a few:
It was so lovely to see the children singing their favourite songs. Their behaviour was amazing and they all sung beautifully.
They were all brave and should feel proud of themselves.
It was so lovely coming in and being a part of our child's day. I really enjoyed seeing their worship and hearing the songs they enjoy singing. It really was the best thing watching them enjoy themselves with their friends, singing and doing the actions to the songs.
Songs we have been enjoying:
​​​​​At PaWS, we are always delighted to highlight achievements of all our children and we know that successful education relies on a strong partnership between pupils, parents and teachers. The work in school and our community helps our children to develop into responsible young citizens with the drive to succeed. This is evident in our weekly Celebration Worships when pupils are recognised for exceptional work linked to their learning or through demonstrating our School Values.
The cultural capital of pupils is also developed through our collective worships. Each term, pupils are exposed to a new artistic elements, such as musicians, artists, poets and styles of dance.
This year (2023/23):
Term 1 - Musicians
Term 2 - Musicians
Previously in 2022/23, pupils have looked at:
Collective Worship Overview:
2023/24:
Term 1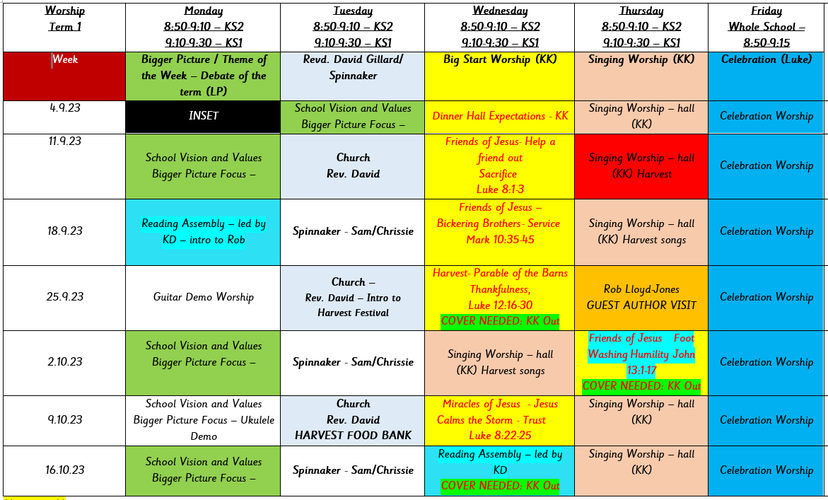 Term 2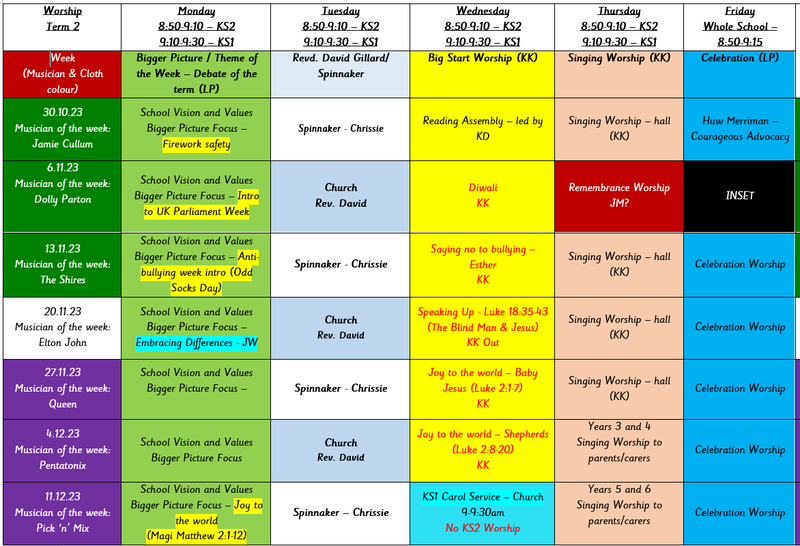 Previous Worships - 2022/23:
Term 3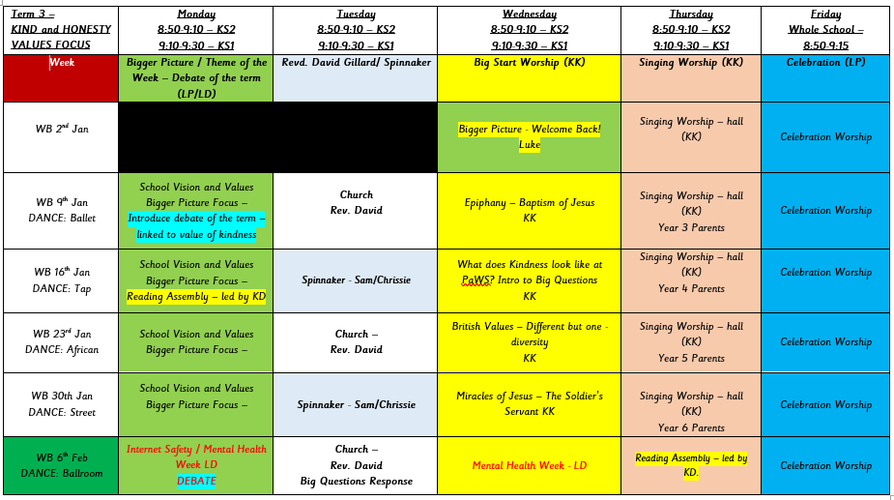 Term 4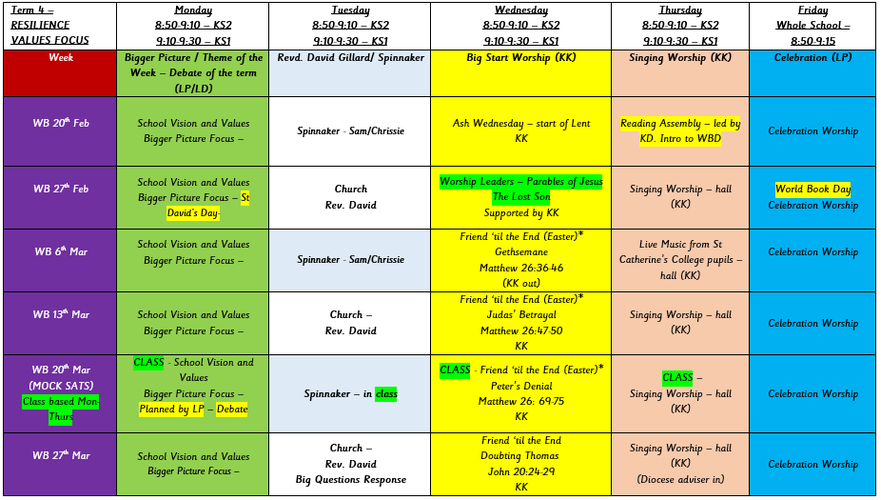 Term 5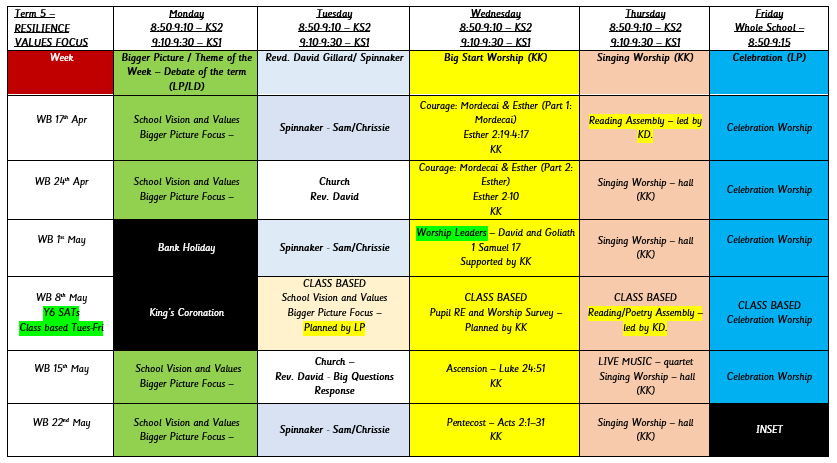 Term 6