Our Vision for Forest School
At PAWS we want children to flourish, reach their full potential and enjoy fullness of life. We also want children to be filled with awe at the wonders of the world and to have learning opportunities that are enjoyable, creative, challenging and adventurous. They have opportunities that will help them to look to the future with ambitious vision and demonstrate the school's core values. Our Forest School plays a key role in this by helping children:
to appreciate the wonders of the world around them and develop a sense of personal responsibility towards the environment.
develop values such as respect and empathy and greater emotional intelligence through self-awareness and self-reflection.
form effective relationships and develop skills in leadership and team work.
become active learners in the environment developing the resilience to meet the challenges and responsibilities of everyday life.
take on ownership of ideas, work independently, manage risks and apply learning in a real life context.
develop higher level thinking skills and the self-regulation needed to become successful learners in the classroom.
have fun and develop a positive attitude towards learning.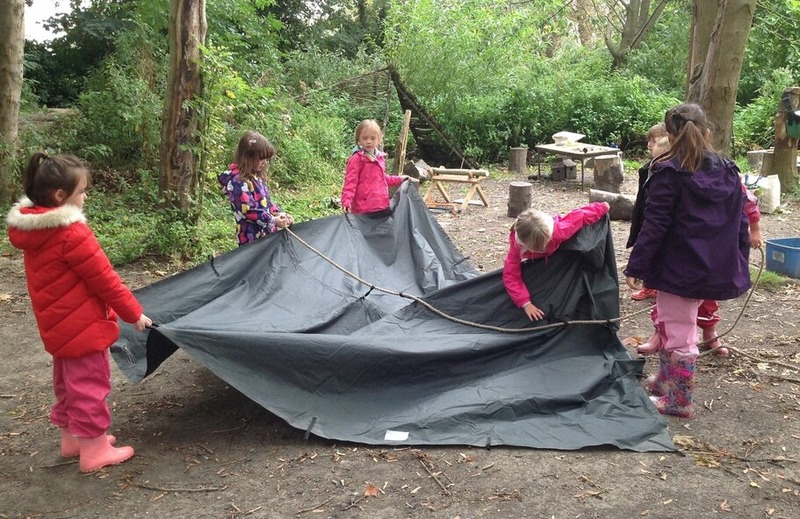 Forest School in the Early Years
In the Early Years children often listen to and act out a story and then do some activities linked to the story. Some of their favourites are:
We're going on a Bear Hunt – It's amazing how many bears and other creatures children find hiding in the woods. They talk about the animals they find and then build them homes using natural materials.
Room on a Broom – Children make a giant broomstick for the witch and all her animals to fly on and then make magic potions that they mix together in their cauldrons.
Stickman – Children love making and painting their Stickmen. They make a Stickman family tree and role play things that they could use a stick for.
The Gruffalo – Children make Gruffalo caves and a delicious Gruffalo crumble by mixing up the Gruffalo's terrible teeth and tusks, his knobbly knees and turned out toes, his orange eyes and black tongue, his purple prickles together with a dollop of owl ice cream and, last but not least, the poisonous wart from the end of his nose!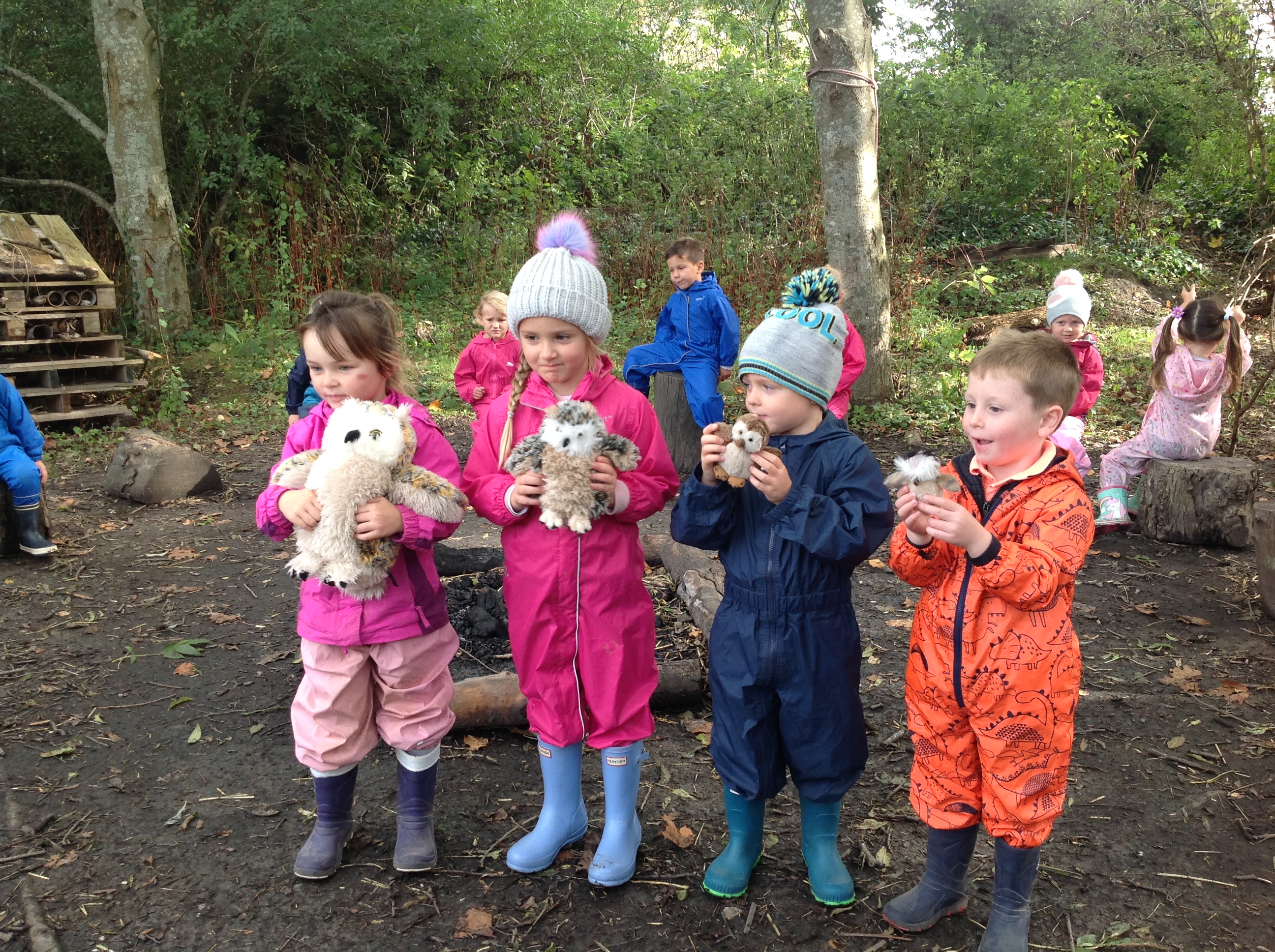 How Forest School works
Our Forest School is led by a qualified Forest School Leader, who is required to hold a minimum of an equivalent Forest School Level 3 qualification and a first aid qualification which includes paediatric and outdoor elements. We also have a Forest School Assistant and encourage parents to volunteer so that we can maintain high adult to child ratios. All staff and regular volunteers are DBS checked.
Every child in the school gets a Forest School or woodland experience each year they are in school. This ranges from full Forest School in Early Years all year round and 12 consecutive weeks of Forest School in Year 1 to shorter blocks of Woodland Explorers and Bush Craft days as they move up the school.
These activities enable children to learn skills such as green woodworking, fire lighting, shelter building and cooking over a camp fire. Children also learn how to use different tools and find out about the different plants and animals that exist in a woodland habitat. We are also lucky enough to have a wildlife pond and allotment area so children can do pond dipping and gardening activities as well. When possible we visit local beaches and the surrounding village community so that children can also learn to appreciate the wonders of the wider world around them.
Parents are asked to make a small financial donation to help with the costs of running Forest School. This covers the costs of consumables such as cooking ingredients, cotton wool and petroleum jelly for fire lighting and the never-ending supply of hot chocolate!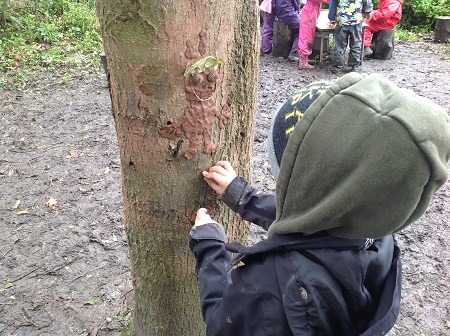 We also ask parents to make sure that children are kitted out with wellies, waterproofs and suitable clothing. Forest School takes place whatever the weather unless conditions are dangerous.
Warning: children can get quite muddy!
Recognised Forest School status
PaWS Forest school has worked hard to become endorsed as a Recognised Forest School Provider by the national Forest School Association. This is like a quality assurance scheme that shows that you have met certain standards and criteria in line with six nationally agreed principles of a Forest School. This is particularly applicable to our Early Years and Year 1 provision.
The Forest School Association describes Forest School as regular opportunities to achieve and develop confidence and self-esteem through hands-on learning experiences in a woodland or natural environment. The six principles are:
It is a long-term inspirational and transformational process.
It fosters a relationship between the learner and the natural world.
It is learner-led - children express make sense of their world through self-initiated activity and play.
It focuses on holistic development - mental, physical, social, emotional and spiritual growth.
It provides leaners with the opportunity to take supported risks.
It is run by qualified Forest School practitioners who continuously develop their professional practice.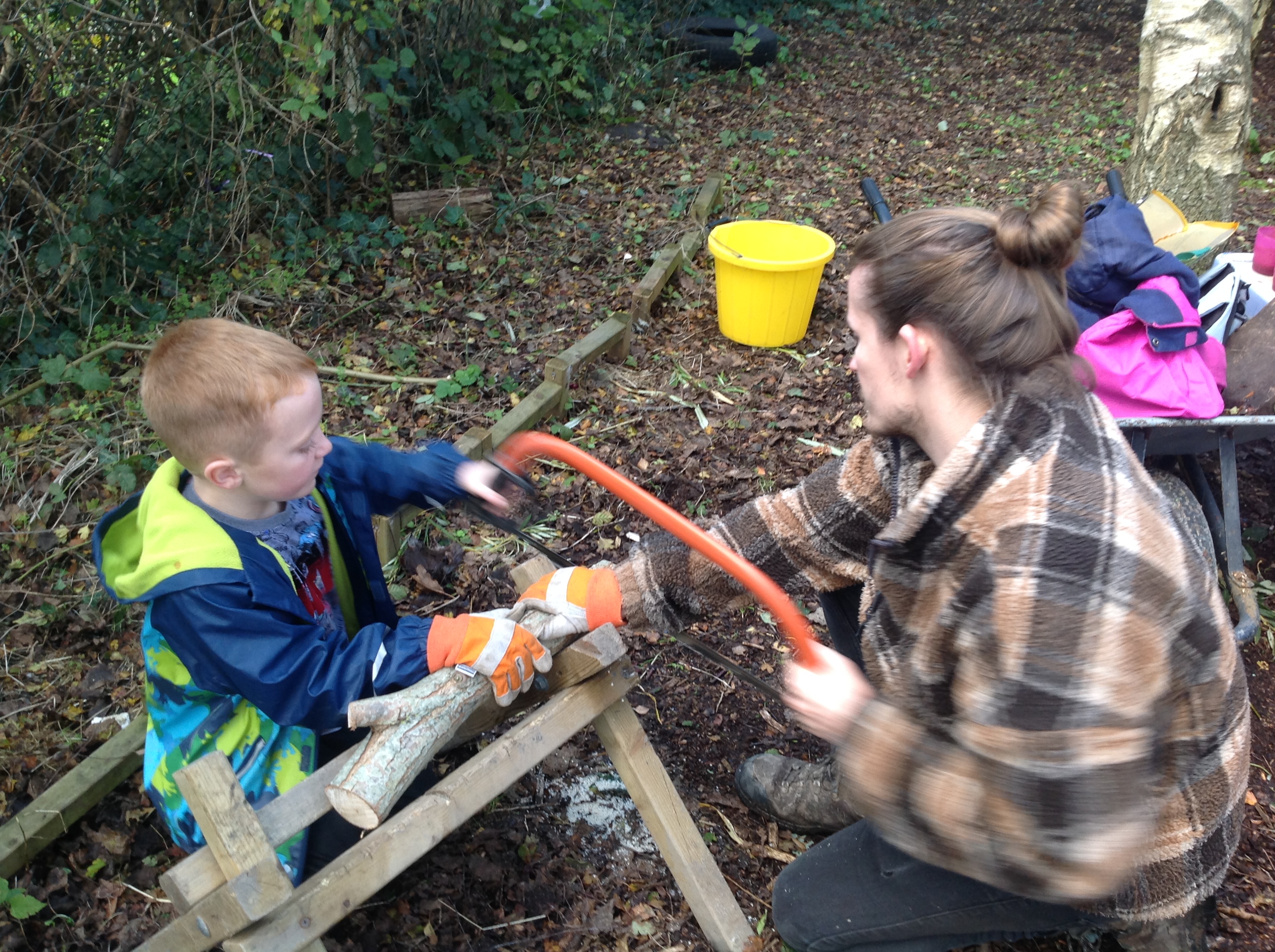 What children say about Forest School
How did being at Forest School affect the way you feel about yourself?
It made me feel safe but wild, like I wasn't trapped.
I made me feel free, excited and joyful.
It made me forget my worries.
How did being at Forest School affect the way you got on with other people?
It helped me get on with people I had never worked with before.
I feel confident to talk to more people because I spent more time with them a Forest School.
I got on well with other people because we had to work as a team.
How did being at Forest School affect the way you feel about the outdoor environment?
It made me appreciate nature and want to look after it.
It made me realise that there are so many things to find in a woodland area.
It made me want to learn and have more fun outdoors.
What did you learn at Forest School?
How to climb a tree safely and look closely at my surroundings.
I learnt to use tools properly and make things out of wood.
I learnt that you can find types of worms and woodlice in the pond.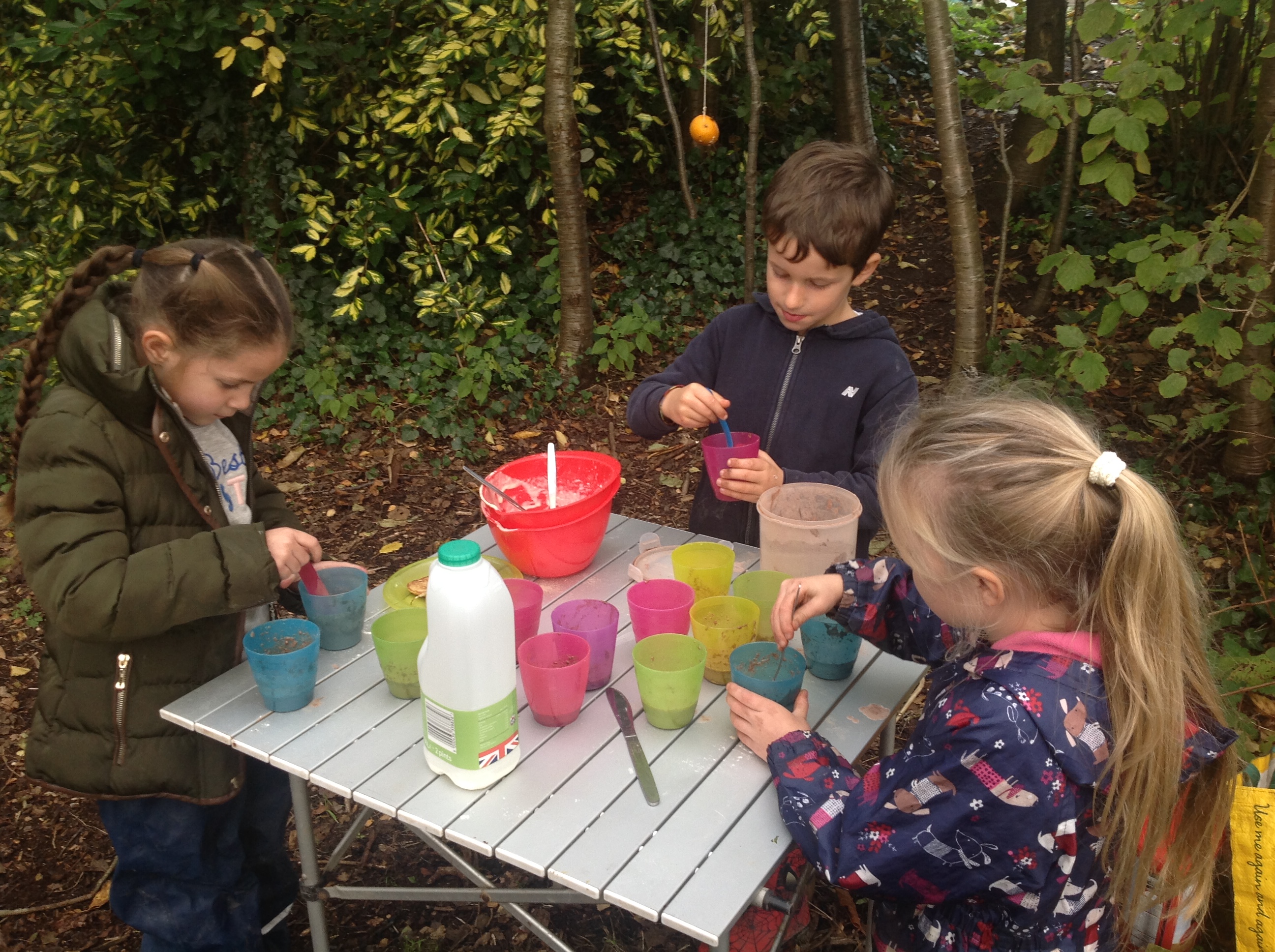 Residential opportunities
As well as our Forest School and Woodland programmes we offer some exciting residential opportunities for children in Year 4 and 6:
Year 4 children spend one night away at the RSPCA's Mallydams Wood, where they investigate woodland habitats and spend an evening badger watching.
Year 6 goes camping for two nights at Bushy Wood this year, where they engage with outdoor adventurous activities such as archery, rock climbing and the ever popular camp chores! This is also a great way to celebrate their time with their friends at PaWS and to support their transition to secondary school.