Please see our after school clubs timetable below, we will be adding to the offering throughout the year. ​​​​​​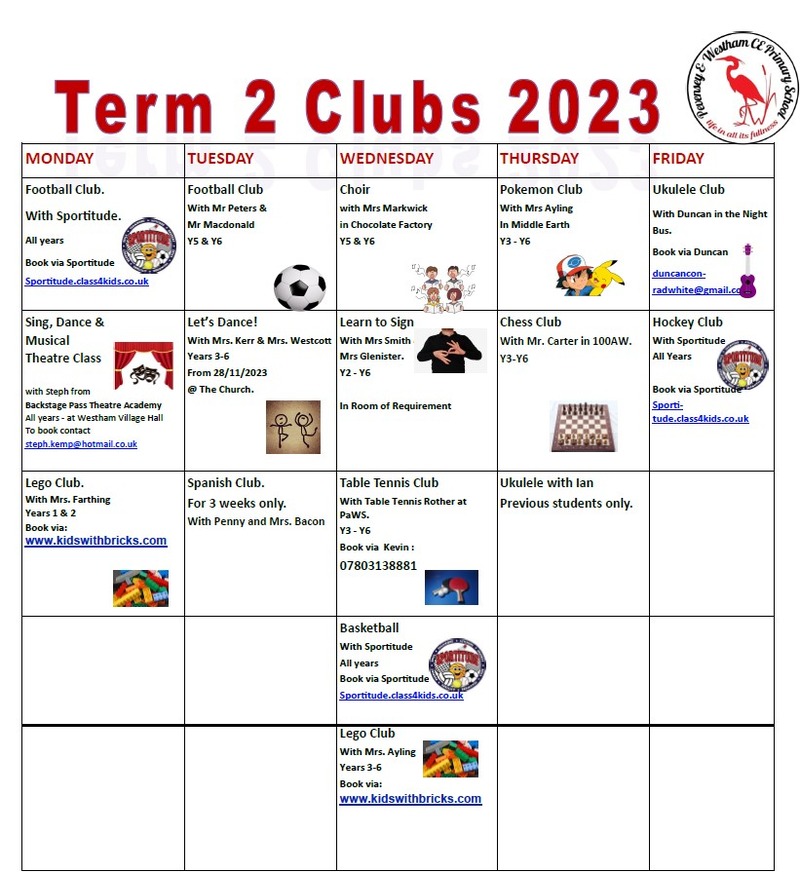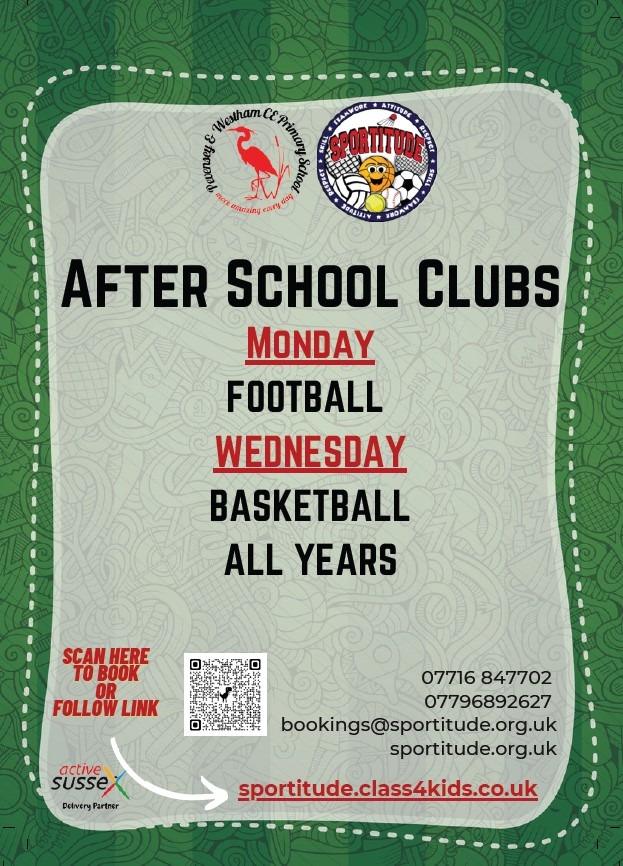 For our in-house clubs, booking is made via Arbor, please discuss with your child whether they really want to attend before putting their name down. There are limited spaces for clubs, so if you take a space that is not wanted, another child will miss out.
For clubs run by school staff, we charge a nominal fee of £5 to attend. This works out at less than £1 per session. This supports staffing costs and the purchasing of resources across all clubs. This is a non refundable charge.
Ukulele with Duncan
Starting in January, Duncan will be offering Ukulele lessons after school for Years 1-6. Please see a short video from Duncan below:
.Video from Duncan, Ukulele teacher..
If any parents or carers have any interests or hobbies and would like to volunteer to run a club, please get in touch.
For any queries relating to extra curricular clubs and bookings please contact the school office on admin@pevenseyschool.org.uk