We are in the beautiful historic village of Westham, where we enjoy close links with the local community. All our staff are approachable and happy to help. The school provides a curriculum that is broad and unique. It creates a passion for learning, as well as awe and wonder among the children.
Our Vision
"At PaWS we have an ambitious vision to work in partnership with families, the church and the wider community to prepare all our children with the knowledge, skills, values and behaviours they will need in order to flourish, reach their potential and enjoy fullness of life." John 10:10
Our School Vision is at the heart of everything we do at PaWS. It remains central to our thinking when:
planning an exciting and challenging curriculum;
offering opportunities and experiences to broaden learning and personal development.
We stay true to our vision and values; working in unison as we strive to be exceptional in all that we do. Living our values means that our values go beyond words; they are lived out in action. They are the foundations of our inclusive culture and guide what we think, what we say and how we behave.
Our Values
Throughout the day at PaWS, our children are encouraged to consider our core Christian Values. We celebrate our Values in our worships and staff and children talk about how these relate to their actions. Our Values were chosen by the whole school community and will support our children in living 'life in all its fullness':
Our Values Key is a symbolic representation for pupils to develop essential Christian Values in order to unlock their full potential, flourish and enjoy a fullness of life.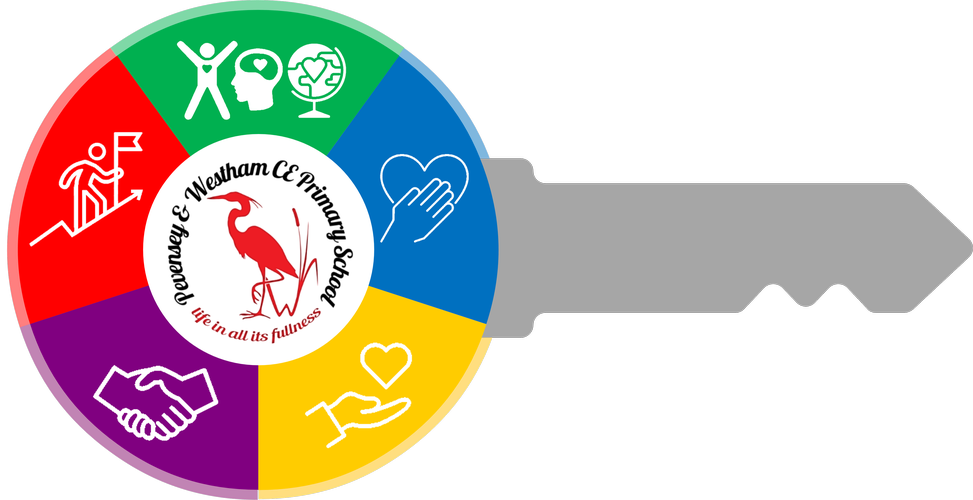 'Pupils talk about the school's core values, such as forgiveness and resilience. Pupils describe how and why they demonstrate the values in their learning and behaviour.' Ofsted 2022
Kindness: Good will come to those who are kind and generous. Psalm c112 v5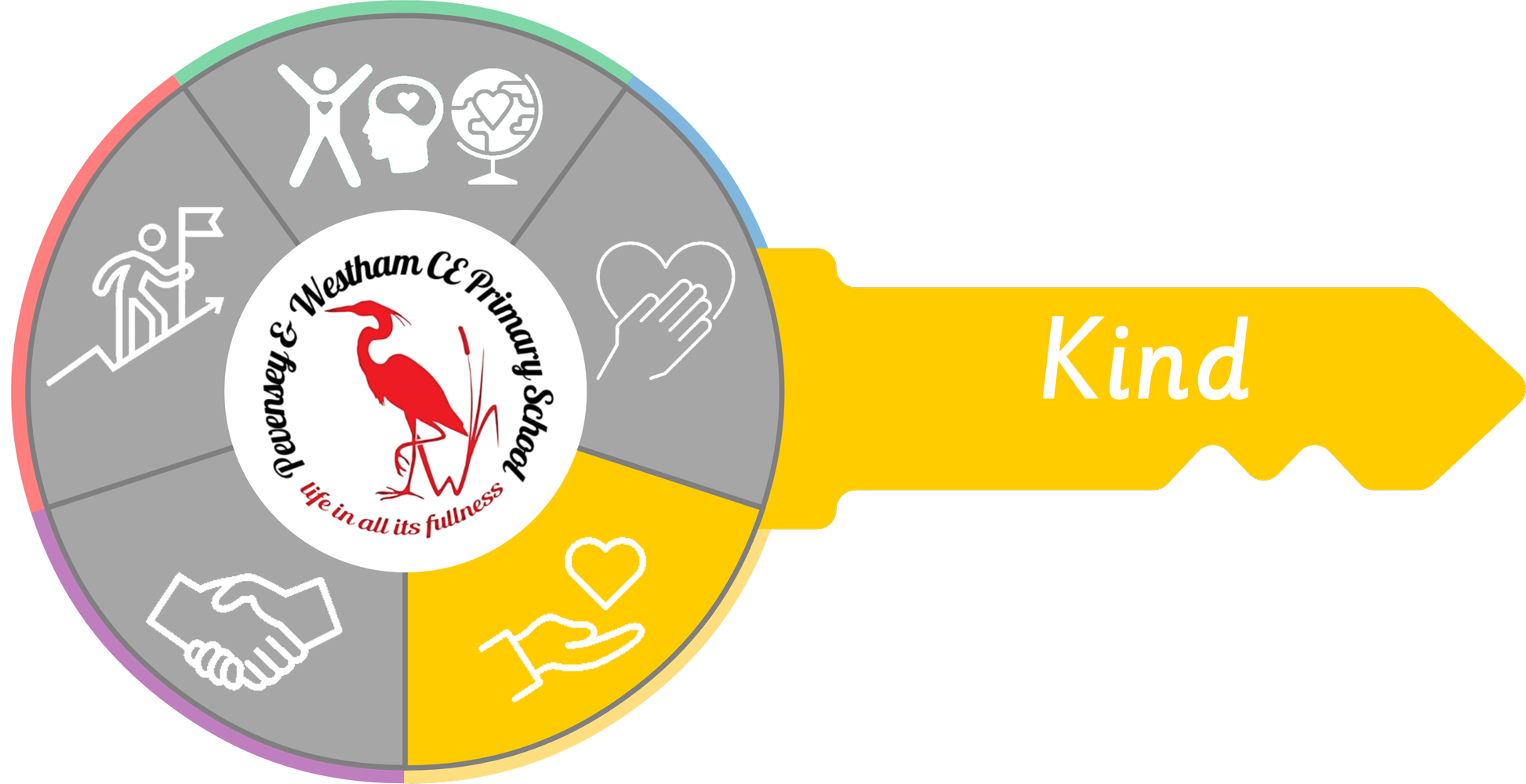 To develop kindness, we encourage our school community to consider the impact and power of their actions on others. Pupils seek opportunities to show demonstrate kindness and share with their peers and the local community. A buddy-scheme allows our older pupils in Key Stage 2 to support the transition of our youngest pupils in Early Years and Year 1. Another example of where there is a greater focus on kindness is when the school community undertake the Act of Kindness Advent Challenge.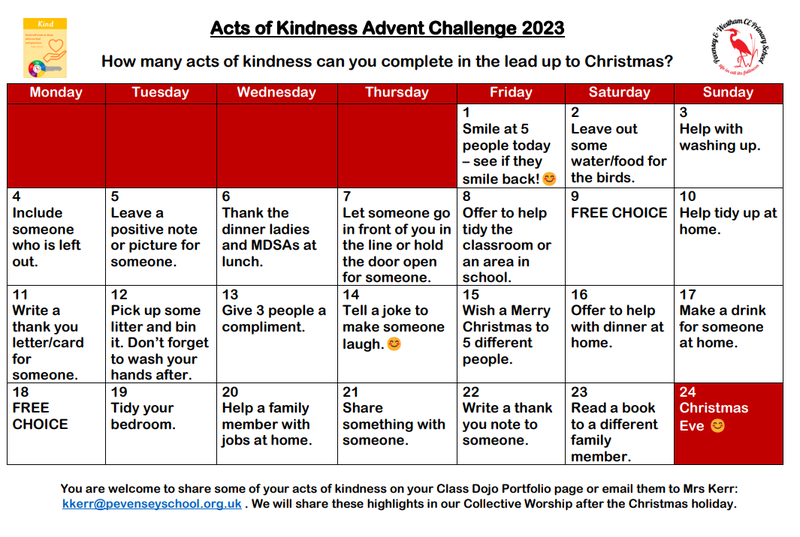 This also includes charity work for Eastbourne Foodbank and the Love in a Box appeal.
Forgiveness: Be patient with each other and forgive one another. Forgive as the Lord forgives you. Ephesians 4:32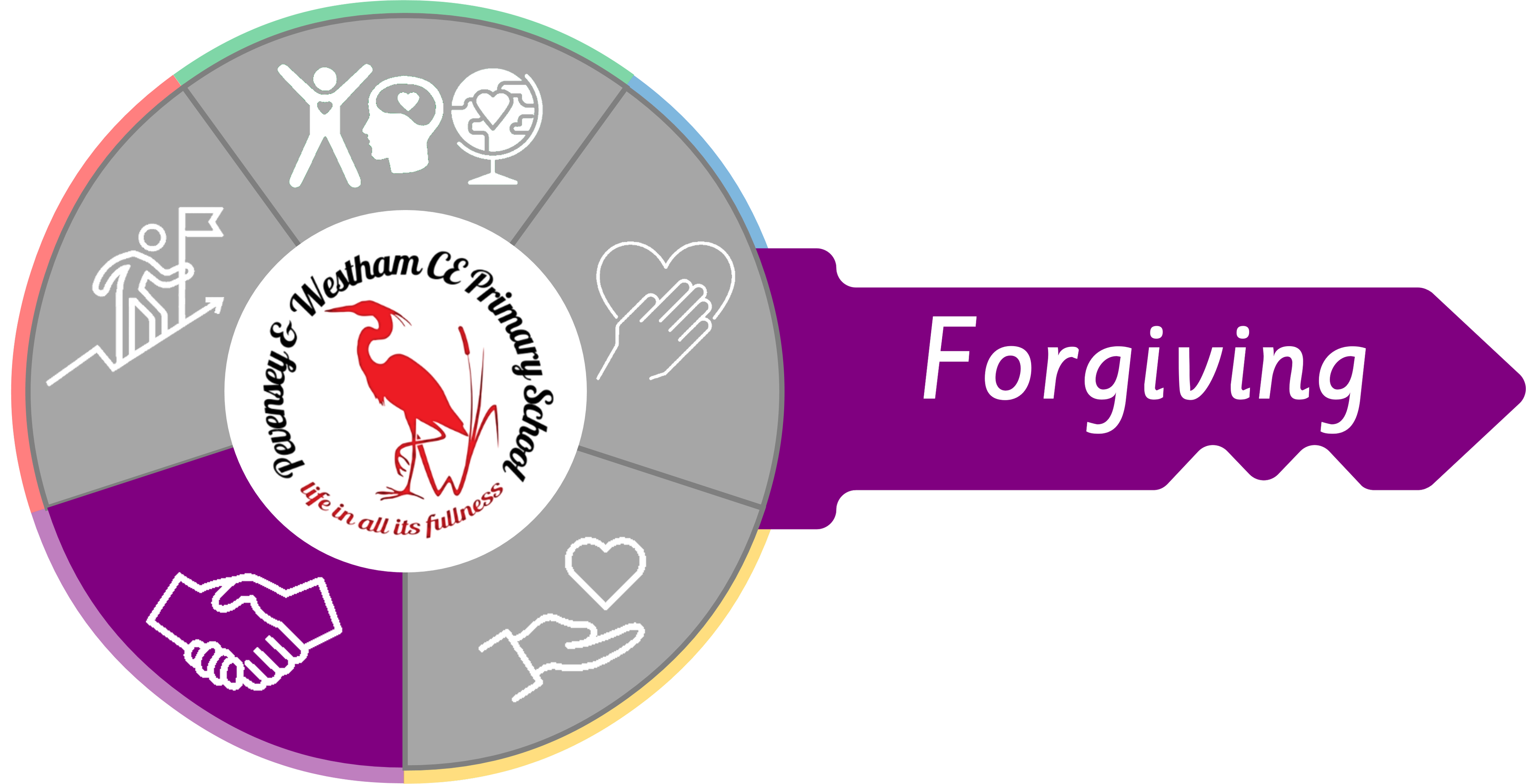 To develop forgiveness, we encourage our school community to understand that mistakes are a key part of learning. Effectively learning from mistakes and moving on requires forgiveness. An example of this is the role of our Peer Mediators who facilitate restorative conversations between pupils when they may experience conflict during lunchtimes. They use the school values to support their conversations, with an aim to forgive and move on.
Resilience: Be strong and courageous. Do not be afraid; do not be discouraged, for God will be with you wherever you go. Joshua c1 v9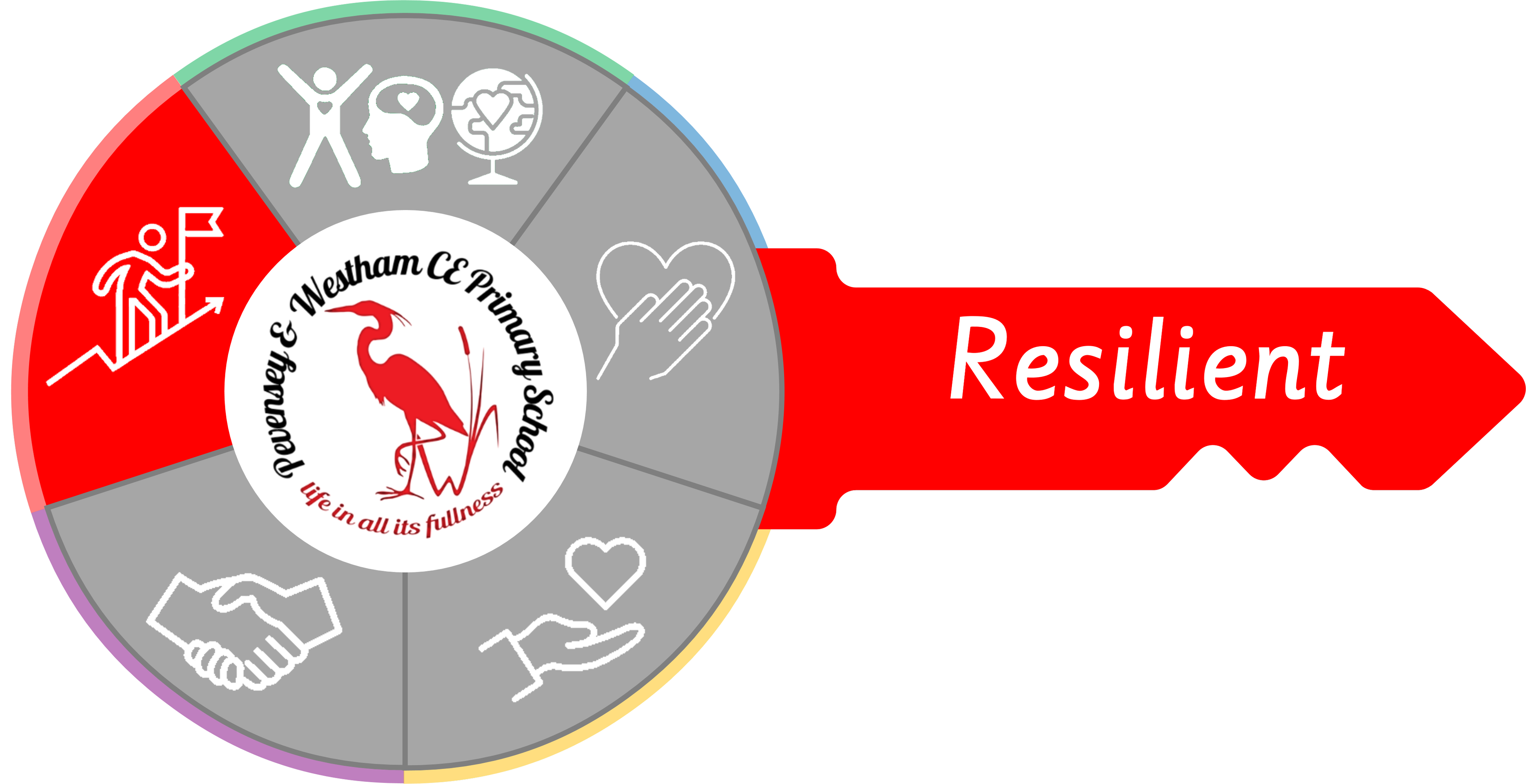 To develop resilience, we encourage our school community to understand that mistakes are part of learning and that they can support us to flourish. Pupils are encouraged to keep trying and not give up, even when learning or situations may be challenging.
Honesty: Speak the truth to each other, because we are all members of the same body. Ephesians c4 v25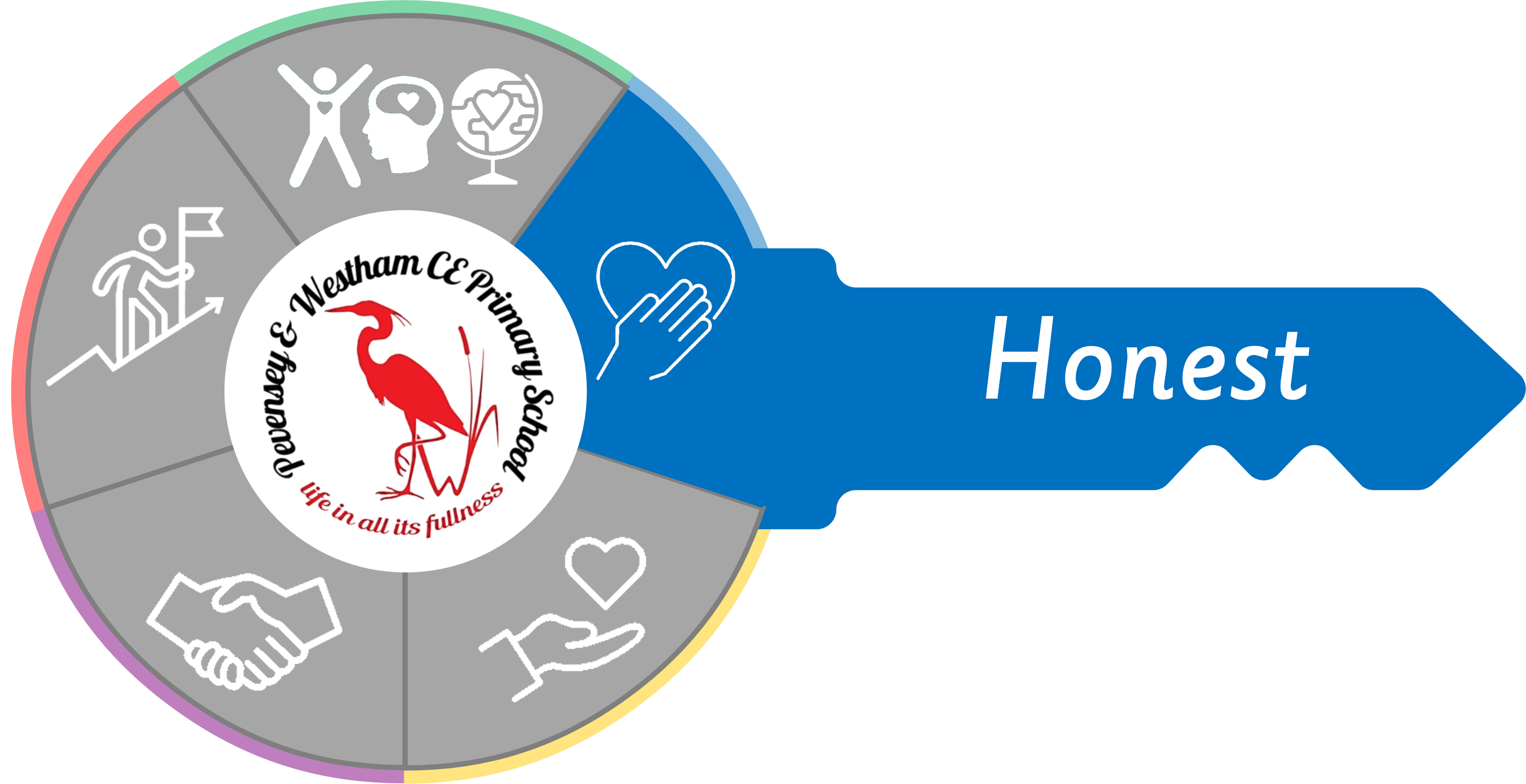 To develop honesty, we encourage our school community to own up to mistakes they may have made, knowing that they will receive forgiveness. Pupils are actively praised for their honesty and it is acknowledged that this can sometimes be hard to do.
Healthy (healthy body, healthy mind, healthy world): I pray that you may be in good health, as it goes well with your soul. John c1 v2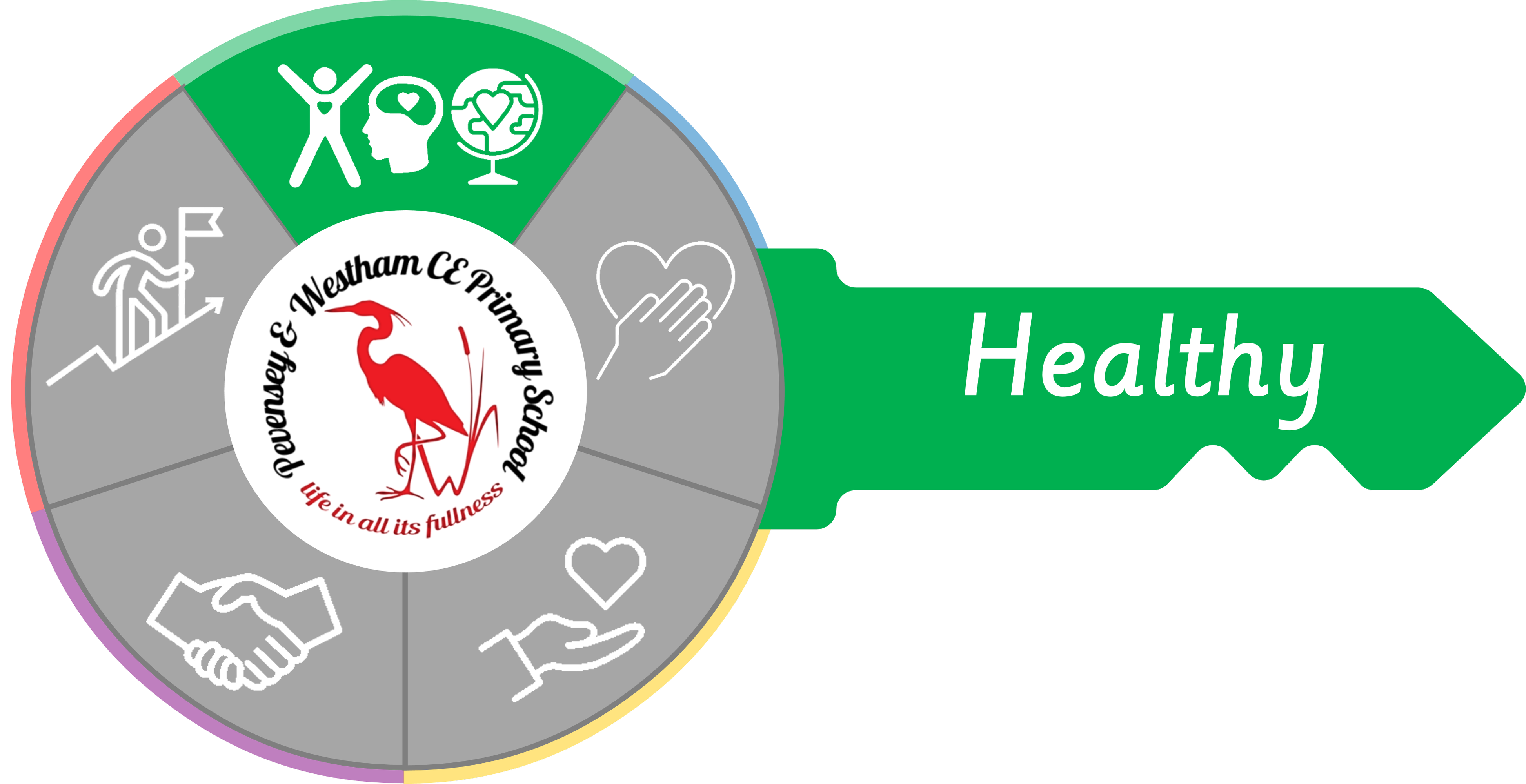 To develop healthiness, we encourage our school community to think carefully about the choices they make regarding their diet and the importance of having a healthy body and mind. Our Food Councillors play an active role in promoting the benefits of eating healthily. Pupils understand the importance of good mental health and feel confident to talk to adults within the school to share their concerns.
We provide opportunities to go beyond personal health and consider a 'healthy world'. Through our curriculum and additional provision children explore not just their role in helping the environment but in how they can shape their community and the world they will grow up in.