"At PaWS we have an ambitious vision to work in partnership with families, the church and the wider community to prepare all our children with the knowledge, skills, values and behaviours they will need in order to flourish, reach their potential and enjoy fullness of life."
The school governors, staff and pupils created this piece of art to represent our vision: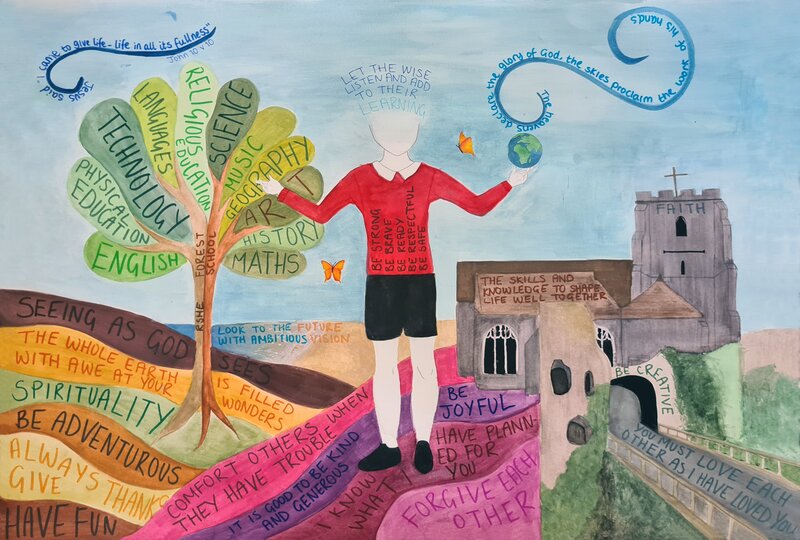 Our School
We are in the beautiful historic village of Westham, where we enjoy close links with the local community. All our staff are approachable and happy to help.  The school provides a curriculum that is broad and unique. It creates a passion for learning, as well as awe and wonder among the children.
Through our curriculum we teach both Christian and British values. Children develop a sense of morality and think about what is right or wrong. They explore the roots, traditions and practices of our multicultural society.
Learn more about our British values.